It was a Mercury Marauder, which I understand has police mechanical specs or, as my friend Elwood would describe it, "It's got a cop motor, ... It's got cop tires, cop suspension, cop shocks."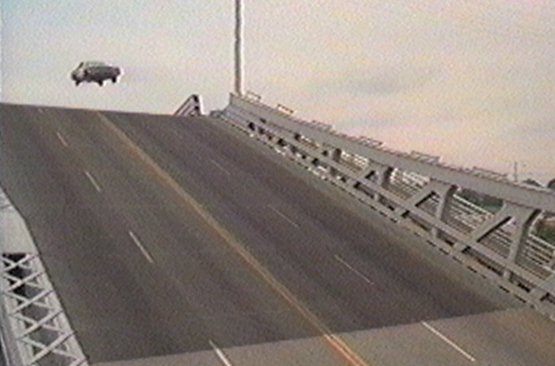 edit: I had heard that the Marauder was like a police car but a quick search suggests that's not exactly true. Apparently Ford modified a Marquis with parts from different sources; front suspension from the Police Interceptor and rear from something else or vice-versa, a Mustang engine, Crown Vic taillights, leather seats, floor mounted shifter, hotter transmission and axle, more dash gauges, etc. They didn't sell very many and Jalopnik thinks you should buy one. Cross to Car Talk.
Actually it's described as not particularly fast but peppy enough once you get it going. I don't know how they got the thing to the estimated 100mph crash speed. I don't believe that number. They could've been going 80, which is fast enough.